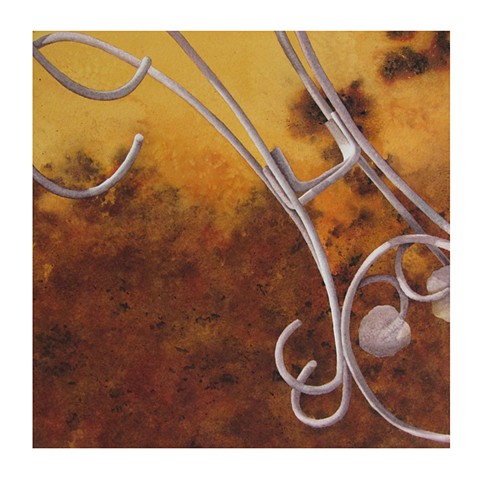 I have been working primarily in watercolor for nearly 40 years. My inspiration comes from nature - plants, rocks, leaves - the patterns, colors, and forms of these intrigue me. Lately, I've become interested in collage and have been combining this with watercolor and printmaking. I also find still life subjects very satisfying.
I recently retired from teaching at Art Explorers, a program for adults with disabilities which I helped to co-found. I have more time for painting!
I am part of an artists collective which has run Partners Gallery on the northern California coast for over 20 years. Due to the pandemic, the gallery is currently operating online only; but we hope to soon re-open in a new physical space in the town of Mendocino.